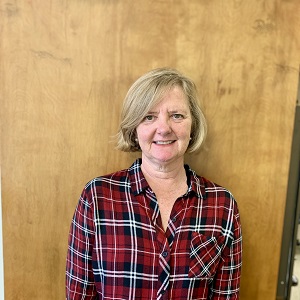 Susan Fenske
President
Susan started EGS Inc. in 2005 and serves as the president and CEO. Susan has devoted her career to the staffing industry with more than 30 years of experience. Susan has had great success in building her own business and is always looking for other businesses to partner with as she believes we are better together. Susan is very strategic and visionary in her business philosophy, holding numerous Federal Government contracts with the DoD, DOE, DOI and others.
She has worked diligently to be admitted in to the Small Business Administration's business development program known as the 8(a) program and has been certified as a Small Business Enterprise (SBE), Minority/Women business Enterprise (M/WBE), Disadvantaged Business Enterprise (DBE) through the City and County of Denver Colorado.
She has been serving on the board of the Colorado Staffing Association since 2005 and serves on the board of Savannah River Site Leadership Association (SRSLA) – a South Carolina chapter of the National Management Association. Membership in SRSLA is free to any EGS employee. Susan's dedication to the legal, ethical and professional practices of the staffing industry is at the heart of her business.
Susan is from Kansas but has been in Colorado for over 20 years and now calls it home. She is married and has two grown children, a dog named Chase and Callie the cat. She loves spending time with her family in the mountains and at the beach. She is an avid reader, volunteer and philanthropist and overall active in her community and church.
Empowered Global Solutions
Byron Bush
Director of Business Development
Byron was born in Ellicot City, MD, and raised in Aiken, SC. He graduated from South Aiken High School and received a degree in Accounting from South Carolina State University, where he played football, golf, and joined the Omega Psi Phi Fraternity, Inc. After college, Byron went to work for State Farm before becoming a corporate Financial Analyst for Savannah River Nuclear Solutions (SRNS) in 2009. Between then and 2016, Byron worked in Government Accounting, Interface Management, and Procurement for SRNS.
Byron enjoys engaging others in conversation, fellowshipping with friends, and competing and playing sports. He is active in the community, and also serves on Board of Directors for Education Matters, CNTA, USCA Inclusion Advisory Board, and the Aiken Center for the Arts. He is a current member of the Aiken Young Professionals (AYP), the Savannah River Site Leadership Association (SRSLA), and the Citizens for Nuclear Technology Awareness (CNTA). Byron is the President & CEO of Bright & Bold Entertainment and B&B Network, LLC, and he enjoys his family, friends, and loves life!
Empowered Global Solutions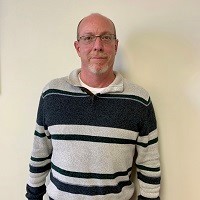 Tom Duncan
Director of Federal Programs
Tom's main responsibility is to manage our Federal Programs but he also responds to new business development opportunities on a weekly basis. His program management responsibilities include contract compliance, quality assurance, cost control and reporting as well as working as liaison with billing on creating proper invoices. Sales involves reaching out to Contracting Officers, searching for opportunities on federal sites, recruiting quality personnel and coordinating with our team to provide offers in response to Requests for Proposals. Tom began his career in Customer Service/Sales for a textile leasing business and then to outside sales for HVAC and supplies. Tom then utilized his customer service skills to Federal Government Procurement Support as a contractor to Health and Human Services. Tom quickly found that he really enjoyed the procurement world and continues to provide that same level of service with EGS to the Federal Government and our employees since March of 2011.
Tom is a fourth generation Colorado native, born and raised in the Denver Metro area. He enjoys the great outdoor activities that Colorado has to offer such as camping, hiking, golf, snow skiing and more.
Empowered Global Solutions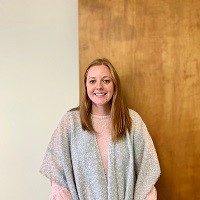 Grace Fenske
Operations Specialist
Grace graduated from Colorado State University in 2015 with a dual degree in Economics and Business Administration with a minor in Mandarin Chinese. After graduating, she moved out to South Carolina and then Michigan where she had the pleasure of working for Ford Motor Credit Company (FMCC). In 2018, Grace transitioned back to her home state of Colorado to join the EGS Family. She spends her time exploring Colorado, visiting family, and traveling the world.
Empowered Global Solutions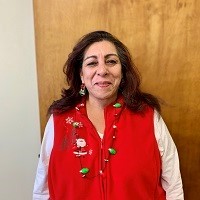 Charlotte Florez
Payroll and Billing
Charlotte handles our payroll and billing and assists with numerous administrative staffing procedures. She started with EGS in 2005 and has also been a manager of a services call center. She is a native of Colorado and is married and has three children. She loves the Denver Broncos, spending time with her family, and going to the mountains, especially in the summer.
Empowered Global Solutions
Joan Peterson
HR Operations Specialist
Joan started with EGS in 2015 and handles HR and assists with numerous administrative staffing procedures for both our Denver and Aiken offices. She is a native of Oregon and is married with four children. She enjoys spending time in the mountains and at the beach.
Empowered Global Solutions
Stephanie Bennett
Marketing
Stephanie is a creative and high energy Marketing Professional for over 25 years, Ms. Bennett has been assisting EGS for over ten years. Passionate about branding and consistent and positive messaging, Ms. Bennett has made the staffing industry her oyster and helped EGS attain and retain new candidates and clients. Stephanie is the Executive Director of the Colorado Staffing Association and has been recognized each year for her achievements by the American Staffing Association.
Empowered Global Solutions
CONNECT WITH EGS TODAY, BE EMPOWERED, AND GET EMPLOYED!